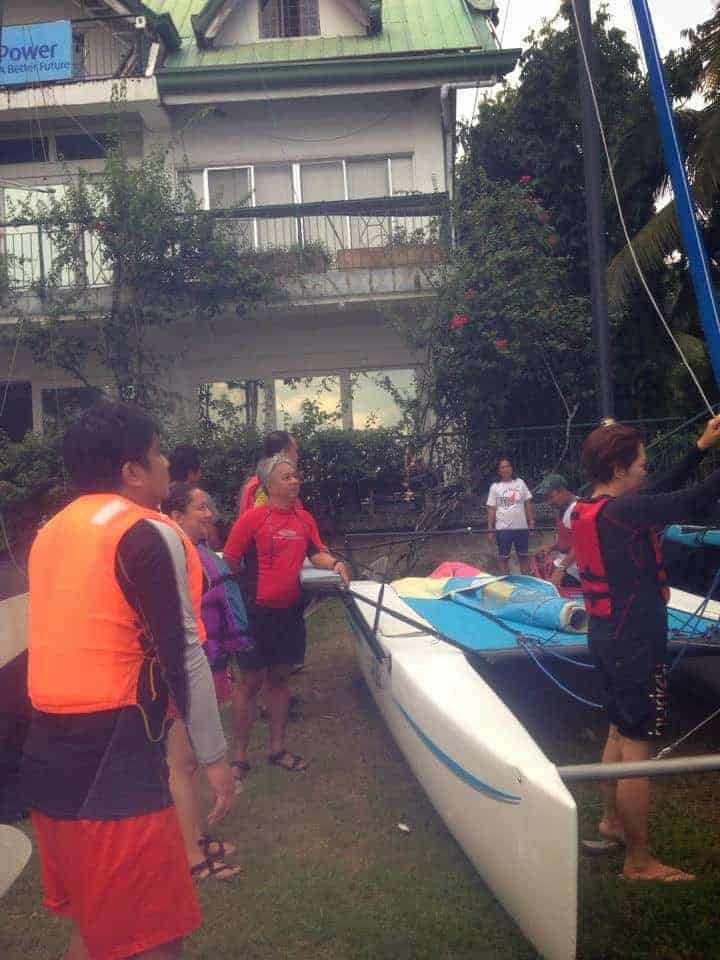 By: Gonzalo Bunag
When I found my mother dusting the house I knew right away she was upset. With the recent passing of my father she felt an emptiness and sadness and hence, she spent the day cleaning curtains, emptying the closets of junk, and disposing of my father's old clothes and unwanted sundries.


When she got to my father's bookshelf, she pulled out the New Age books that had comforted my father in the final years of his life, intent of throwing them in the rubbish bin. In quick succession, other books joined the rubbish pile but when I saw her putting "Sailing: Step-by-Step" and "The Sailing Companion" in the discards, I promptly reached out and saved them from an ignominious fate. "But nobody needs those books!" she protested. "I want to learn how to sail." I replied and she made no further protest.


Those books had been part of me when I was growing up, and I daydreamed as a young boy of hanging off the trapeze of a Tornado catamaran and racing for Olympic gold. I couldn't bear to see them end up in a black plastic garbage bag.


So when two years later, Zoe announced sailing lessons in Mensa, I promptly signed up for them. It was the culmination of a childhood dream to finally get on a boat and try sailing for myself. I never got to ask my father why he bought those books on sailing. I can only guess that it was the dream of being alone with the winds and the waves that attracted him.
Rigging the Hobie