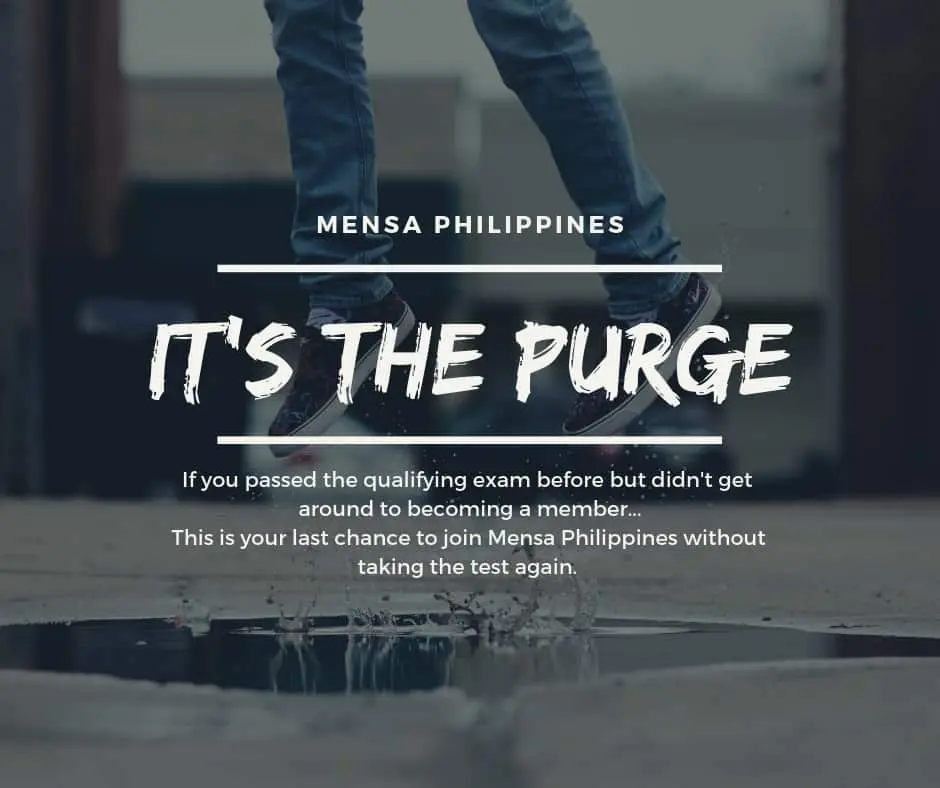 In accordance with the Data Privacy Act of 2012 (R.A. 10173), Mensa Philippines shall be disposing of all inactive records and data, accumulated over 25 years of giving qualifying exams in its efforts to identify and foster the top two percent of Filipinos in terms of IQ.
The immediate result of this necessary recourse is that those who have qualified by taking the Mensa IQ test but have never joined Mensa, or have long been inactive, will be purged from the organization's records if they have not been members for over five years. Once purged from the records, any person who has been inactive but wishes to become a member will have to retake the Mensa test.
Are you are one of those who have qualified and were invited to join our organization, but was not able to get around to joining? If so, let us know if you still plan to join Mensa Philippines so that we may assist you. Kindly fill up our Data Preservation Form and we can verify your qualification.
We shall be disposing of all records and data of everyone who qualified but did not become a member and who haven't contacted us for data preservation starting the 30th of December 2018.
Thank you,
Mensa Philippines.
Frequently Asked Questions

How do we dispose records and data?
1. Shredding of all physical records
2. Deletion of all electronic records

What happens if I want to join Mensa PH after the disposal of records?
You make take the qualifying exam again during any of the scheduled test dates or show prior evidence. please refer to https://www.mensaphilippines.org/2014/06/11/membership-based-on-prior-evidence/

What do I get if I become a member?
You may refer to this link. https://www.mensaphilippines.org/2016/08/20/the-perks-of-being-mensa-member/
What if I have migrated to another country? May I join Mensa in that country?
Yes, you may start to become a member here then we can arrange for a transfer of your membership to another host country.

Click below to be redirected to our Data Preservation Form to save your qualifying membership data.