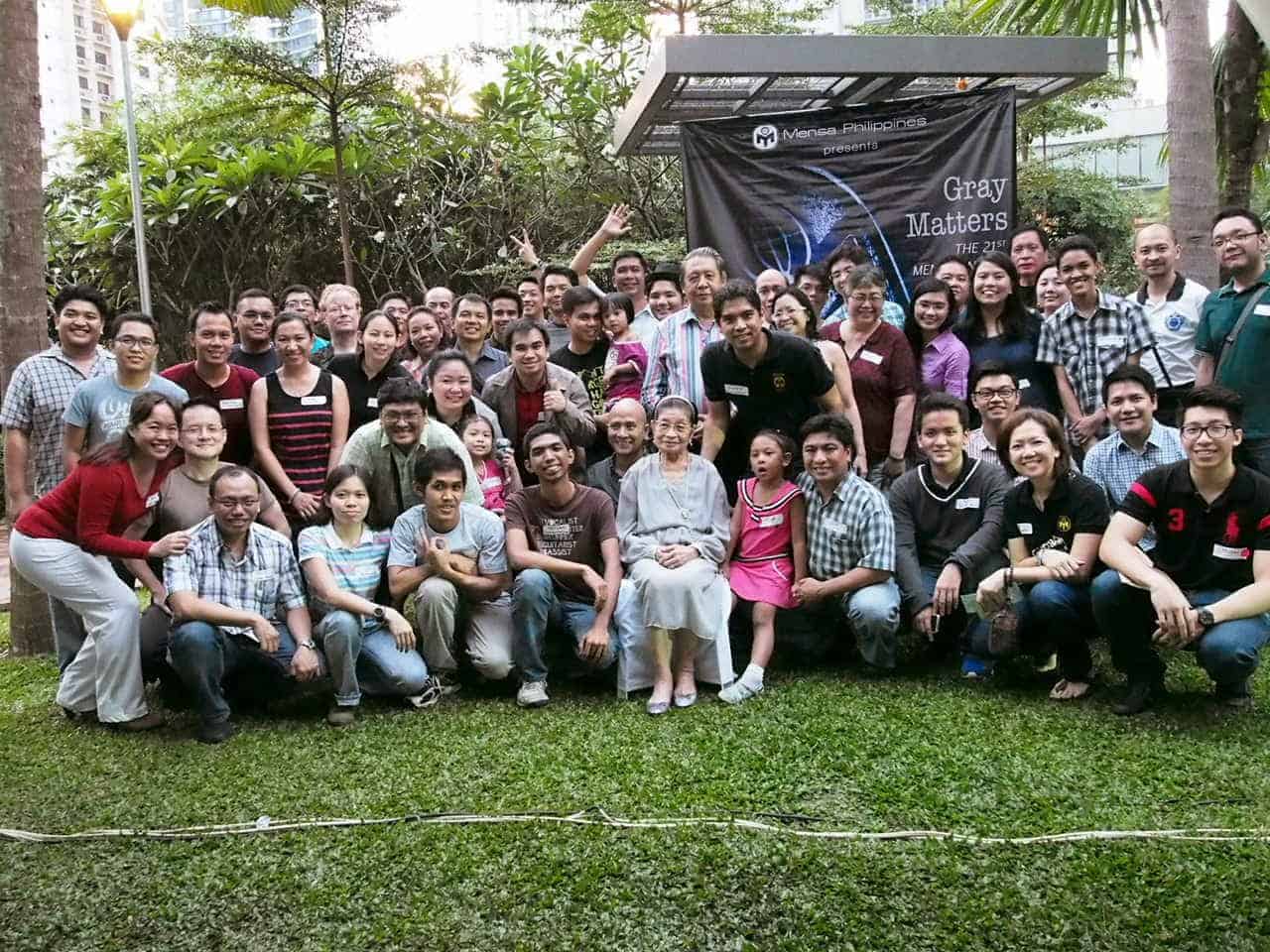 The 2013 Annual Gathering of Mensa Philippines was held last December 1 (2013 of course) at the open grounds of The Mind Museum in Bonifacio Global City, Taguig. With a theme of "Gray Matters," it served as an opportunity for Filipino (and even some non-Filipino) Mensans to get together, socialize, take care of some business matters, play games… and socialize some more.
Here's our tireless Treasurer, Charlene, taking care of business…

And our ever reliable registration tandem of TP and Paolo…
…while our hyper-kinetic hosts, Zoe and Earl, keep the attendees on their toes…
…which they are, mostly, especially as they try to complete puzzles and Human Bingo member trivia cards…
Really, with so many things going on, it's hard to keep from getting attention deficit dis… OOH! PINS!
Our guest speaker, Carlo Ople, waits in the wings with our event slavedriver, Chris Tan.
The Mensa officers were also introduced particularly for the benefit of the new members. Well, most of the officers anyway. Let's see, that's Chris, Elle, Charlene, TP, Doc Jess, Dimpy, and Art…
…who eventually helped launch the First Dr. Rey Lesaca Memorial Awards, or the "Doc Lecs"…
…and bring to the stage the late Doc Lec's "Honorary Mensan" Mrs. Angel Lesaca.
Of course the new members had their round of introductions as well (hint: the new member below is the shiny optimistic one in the middle –Joan– and not the two jaded old-timers flanking her)…
Ooh more prizes! As handed out by Marimel. Here, to our resident Gifted Children expert Lia and her own gifted child Ivana.
So a great time was had by all. Here's to more gatherings in the near future!