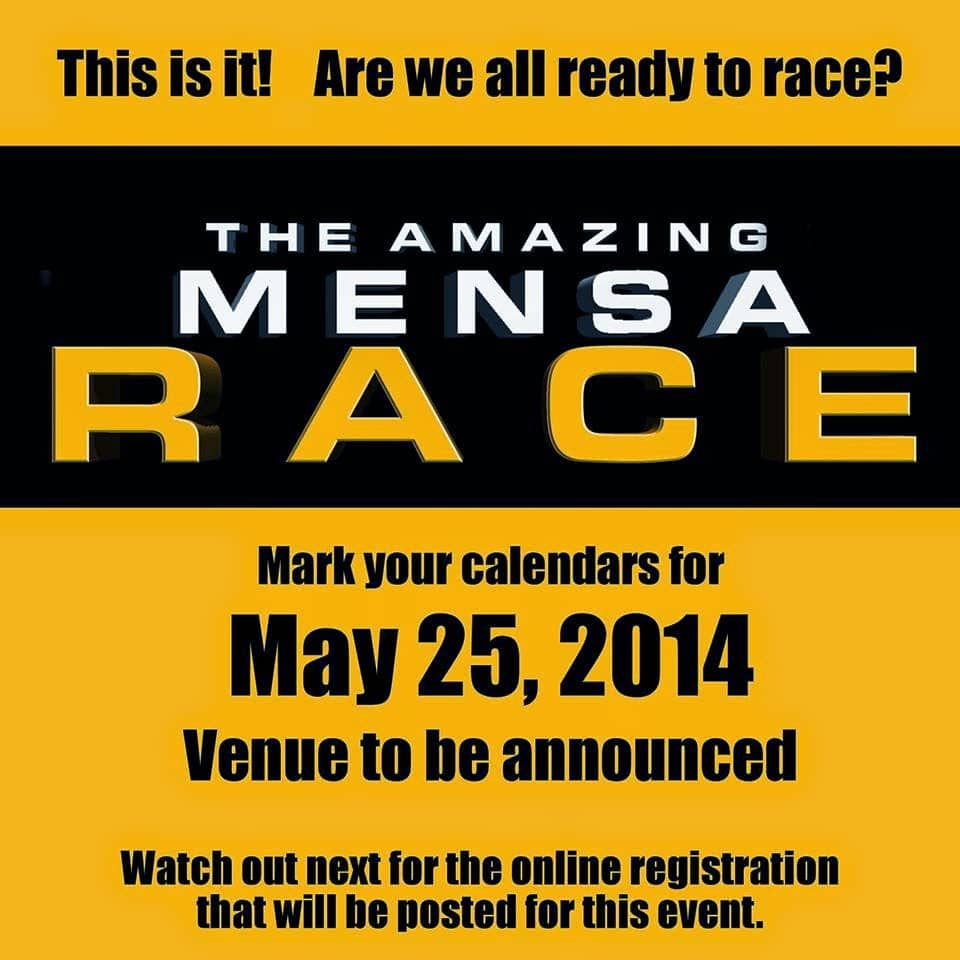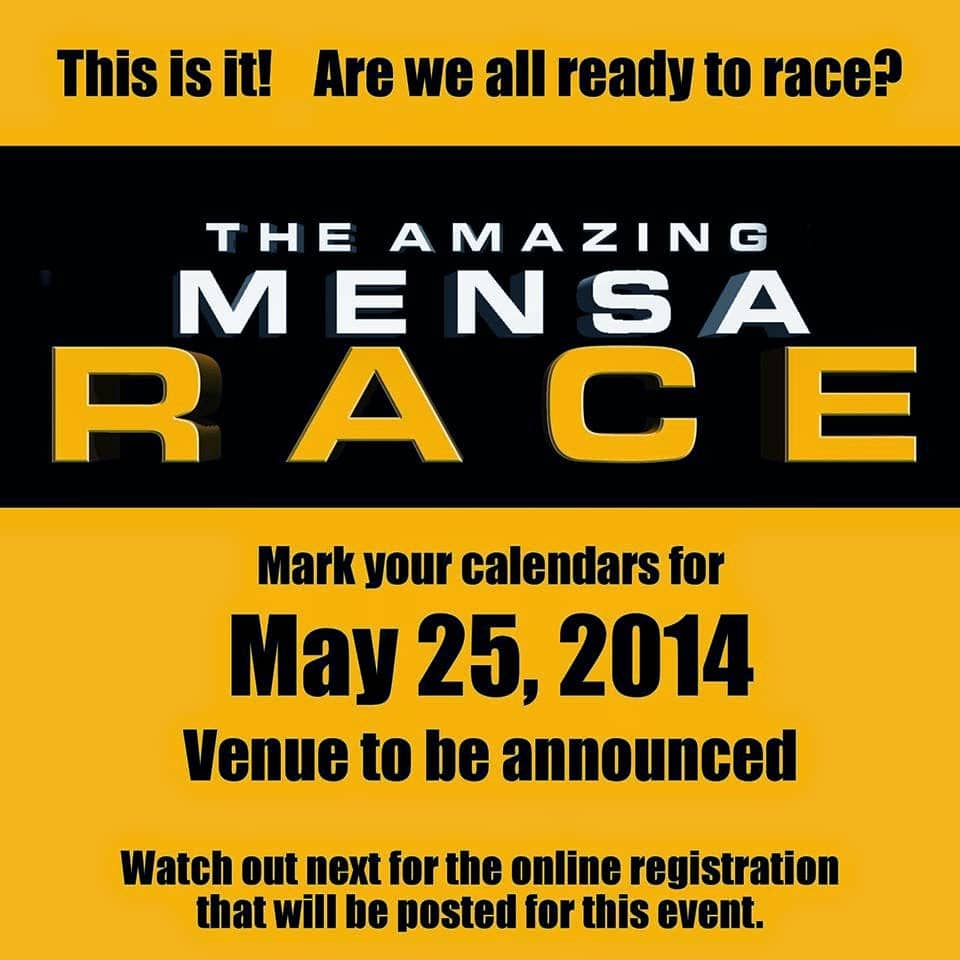 It's Mensa's very own take on The Amazing Race! And it's happening this 25th of May, 2014!
You'll be grouped! You'll be thinking on your feet! And you'll be racing to win… something!
And if you're interested, then do click here to sign up on our Amazing Race registration page!
…and see you on the 25th!