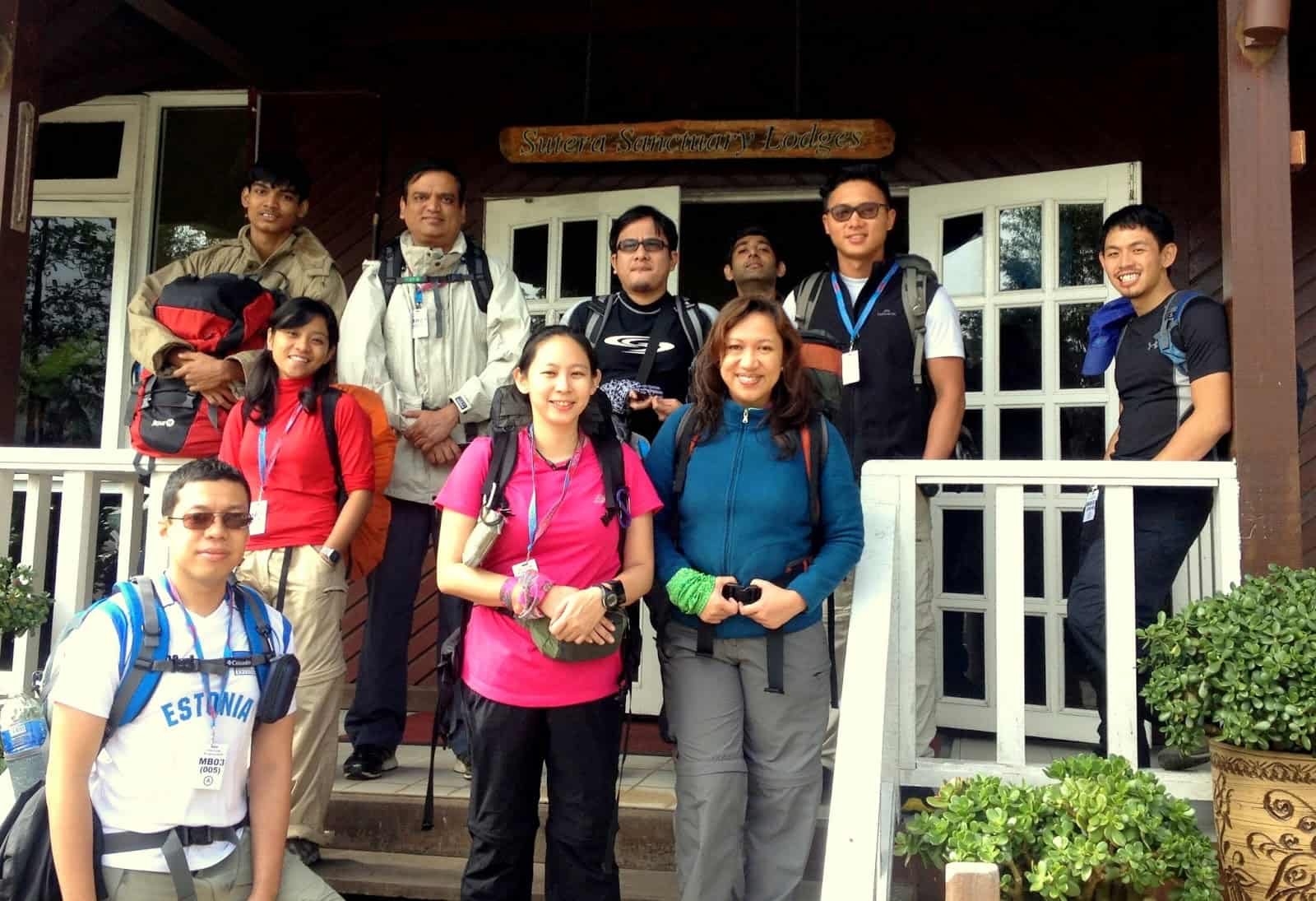 Members of Mensa Philippines and Mensa Singapore climbed Mt Kinabalu in Sabah, Malaysia on January 3-4, 2015. The climb was organized by SIGA, the Special Interest Group for Adventure of Mensa Philippines. The group was composed of Zoe Arugay, Charlene Tan, Angelica De Chavez, Allan Ostrea, and Lex Dela Torre of Mensa Philippines; Ashutosh Sodhani and Shashvat Shukla from Singapore; and the team's family and friends Aldrich Cu, Paulo Chua, Prashant Shukla and guide Dennis Aputar.
Top row, from left: Shashvat Shukla, Prashant Shukla, Lex Dela Torre, Ashutosh Sodhani, Aldrich Cu, Allan Ostrea. Middle, from left: Angelica De Chavez, Charlene Tan, Zoe Arugay
Front: Paulo Chua
The ascent on January 3, 2015 took the team from Kota Kinabalu Park to Laban Rata through the Mesilau Trail, reportedly the longer and more difficult route compared to Timpohon, which is the usual trail preferred by climbers. The team arrived at Laban Rata in groups starting 7:50 pm until 10:30 pm, the last team being caught in the rain along the trail. The group stayed there for dinner and much needed rest before the final stretch to the peak.
The teams reached the summit of Mt Kinabalu on the morning of January 4, 2015. They descended through Timpohon safely.
SIGA is a newly formed SIG that brings together the adventurous members of Mensa Philippines. They have climbed, sailed, and explored beaches. In Filipino, "siga" means tough or rough, and can alternately mean fire.