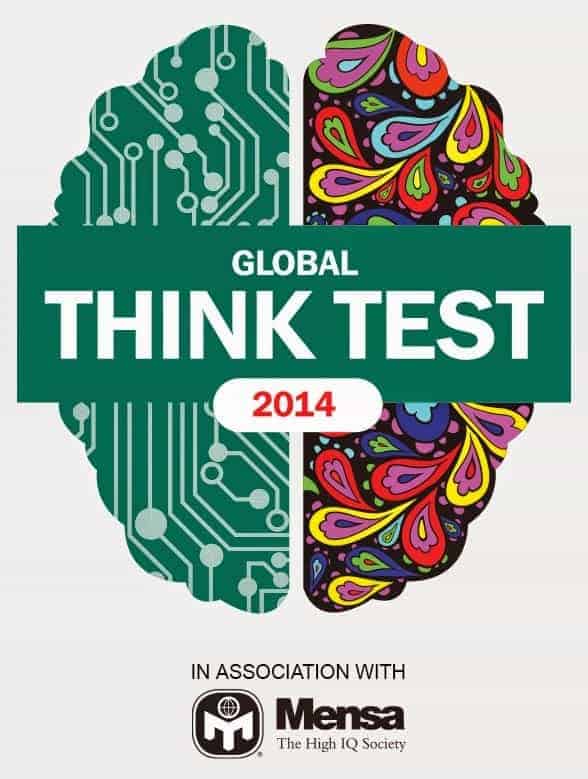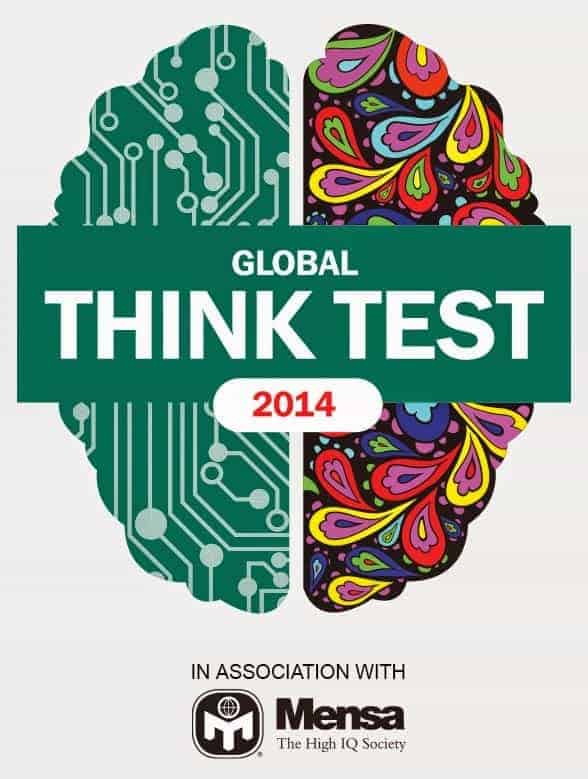 Are you ready to pit your brains against some of the brightest people worldwide – and win $25,000?
Mensa has teamed up with internet security giant Kaspersky Lab to launch a new online quizzing portal
which gives users chance to win cash and one of a range of monthly and
one-off prizes, including a bat signed by Indian cricket legend Sachin
Tendulkar and an all expenses paid trip to the Abu Dhabi Grand Prix.
The Global Think Test, at www.globalthinktest.com,
is made up of a series of online brain games, quizzes and puzzles,
specially created to let participants hone their combination,
calculation skills and thinking abilities.
Then, on September 6, quizzers from
across the world can join in with Global Think Test Day, a worldwide
online challenge which invites all participants to put their brainpower
to the ultimate test and go head-to-head with the rivals around the
world.
The player who gets the highest score
in the quickest time will become the Kaspersky Global Think Test
Champion and win the grand prize worth US $25,000 in cash. The name of
the winner will be announced on September 7.
Mensa has provided scores of challenges, brain-teasers and IQ questions for the various challenges. Sachin Tendulkar, Kaspersky Lab brand
ambassador, has his own puzzle Tendulko – based on Sudoku – with a
signed bat offered to the winner.
And F1 giants Ferrari have been
involved in developing games, puzzles and video tests for motorsports
fans, with prizes including a signed pair of racing gloves from Felipe
Massa and an all-expenses-paid trip to the Abu Dhabi Formula One Grand
Prix.
Kaspersky has developed the Global
Think Test to encourage internet users to be aware of their online
security and to train their brains to be aware of scams and fake sites.
The new Kaspersky Internet Security –
Multi-Device security solution is an easy, one-licence, multi-platform
approach that protects virtually any combination of PCs, Macs, android
smartphones and android tablets.
To start playing go to www.globalthinktest.com
There is more information about the Global Think Test on Twitter, Facebook and YouTube at http://youtu.be/7L9fLvNuL10 Players can share their best moments with the hashtag #GTT.