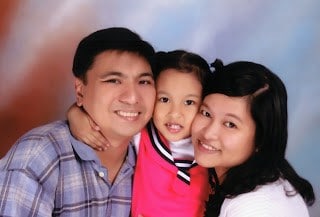 Can you guess how old our youngest Mensa Philippines member is?
Hint: She's currently in Grade 1 at a school for gifted children in Quezon City.
Nope, not seven years old. Not even six.
Ladies and gentlemen, say hello to five year old Alrescha Mikaela D. Gabriana, or simply Reese!
Reese is the precocious daughter of Mensa members Bamm Gabriana and Rochelle Derilo, which probably goes to show what can happen when two Mensans collide.
Bamm describes Reese as "hyperactive and likes playing in the monkey bars… always tumbles and does cartwheels in bed, and likes to climb up me and stand on my shoulders."
Kinetic energy aside, Reese's favorite subjects are (surprise, surprise) math and science.
So how did she do it? Reese took a Wechsler Preschool and Primary Scale of Intelligence (WPPSI) test at her school, under the guidance of a supervising psychologist. She was 5 years and 6 days at the time of testing. The school then prepared a certification as proof of her passing the test at a Mensa-level IQ score, the original documents of which was then sent to Mensa Philippines for validation with the Testing Director of Mensa International.
And the rest is history! Welcome aboard, Reese! Now let's help her find her some Mensa playmates!