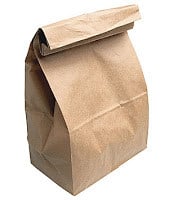 Our second Mensa Brown Bag Session is coming up next Saturday! This time, our Public
Relations pro, Dimpy Jazmines, has volunteered to share his thoughts on
internal communications with his talk entitled:
Organizational Communication (and How to Make it Work in Yours)
February 9, 2013, 3:00pm
Venue: Coffee Academy, 3/f Cravings, 287 Katipunan Avenue, Quezon City (near Ateneo)
Dimpy Jazmines is an HR consultant for Bayan Telecommunications and SKY Cable
Corporation. He serves as Mensa Philippines' current Publicity
Director, and he was also a former president of the organization.
In this second Brown Bag Session for the year, Dimpy
will impart his knowledge and experience on organization
communication, and how you – whatever level in the organization you may
be in – can use it for personal advancement and to help make your
organization become a better one.
Remember folks, our Brown Bag Sessions are free for Mensans and guests. Just "pay your
own way" if you want food and refreshments from the establishment,
See you there!