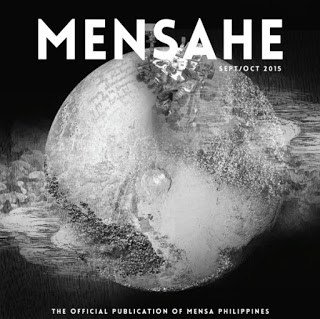 It has been a while, dear Mensans, but finally, it's back! The latest issue of the Mensahe! With a new look, new attitude, and promising lots of fun!
We'd like to thank the team of Zoe, Charlene, and awesome graphic designer Julius "JF" Garrido for putting this edition together! And we're gonna make sure that we keep churning it out from here on!
We'd also like to take this opportunity to spread the word that we would love to get volunteers to help out with the Mensahe. Articles, regular features, puzzles, and the like, are all welcome! Let's build the Mensahe community together!
Get your copy of the September/October 2015 Mensahe here!