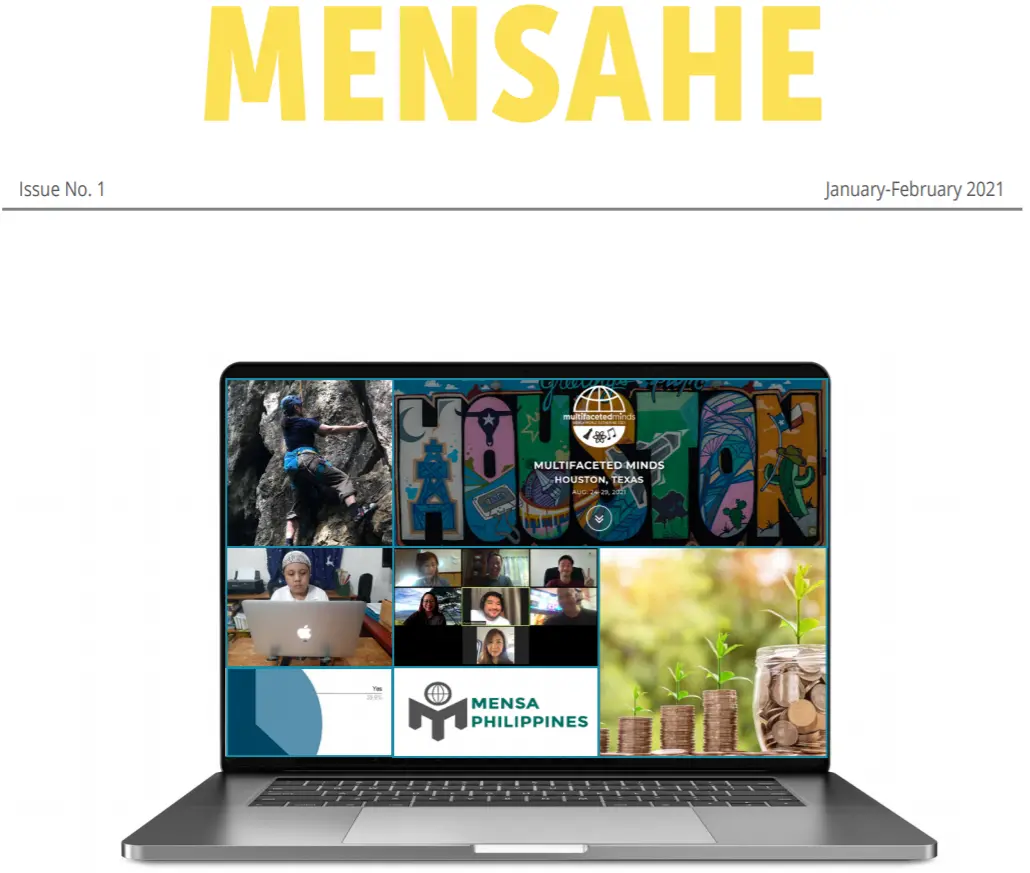 It has been a while (no thank you, COVID-19), but we finally have fired up our publications engine once again, with a spanking new crew, and they have churned out a wonderful new issue of the Mensahe for you!
Get your hands on the January-February 2021 issue of the Mensahe here!
Mensahe is the official newsletter of Mensa Philippines.
Many, many thanks to the Mensahe crew! They are our Publications Director Cenon Ng, Editors Zoe Arugay-Magat and Jan Siena, and contributors June Ivy Ang, Mel Balilo, Jr., Ted Chua, Ron Culvera, Jonas Tyrone Lobaton, Aron Macatangay, Ryan Menchate, Andrea Naguit, Anne Solis, Charlene Vee Tan, and May Yu-Uy!