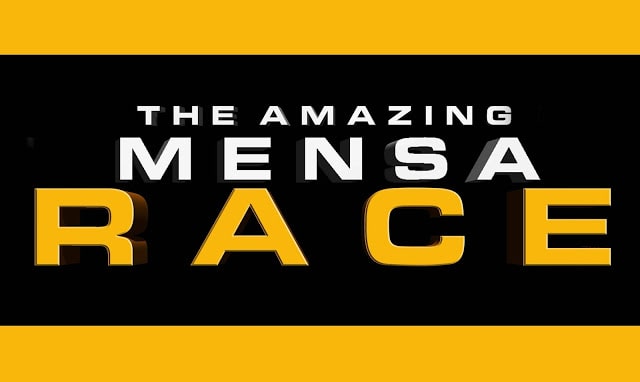 Following the success of last year's race, the team behind The Amazing Mensa Race is back! On September 27, 2015, we are welcoming Mensa members and non-members to challenge themselves with this one-of-a-kind smart phone and web-based race that will take you through multiple locations in the metro! Expect labyrinths, puzzles, and physical challenges on your way to the finish line. (Okay, semi-physical challenges)
Teams are required to download the Cyburban app on iTunes or Google Play and to familiarize themselves with it days before the race. You only need one smart phone for your team, but can opt to have all three racers using the app on game day.
We are looking for teams of THREE. To join:
1. Register here. Be sure to come up with a distinctive team name.
2. Make a deposit to:
Metrobank
Account Name: Mensa Philippines
Savings Account #: 192-3-19209660-0

OR

BDO
Account Name: Mensa Philippines
Savings Account #: 00-4900-069739
For currently paid up Mensa members, registration fee is Php 1,000. Non-members is P1,200)
Send your deposit slip to treasurer@mensa.ph with the subject title: TAMR – (your team name)
And if you want to try your luck with winning a registration discount of up to 50%, you might want to take on our video challenge:
1. Make a 30-45 second video with your teammates answering these two questions:
Why do you think your team will win?
How did you come up with your team name and explain why you chose it?
2. Post your videos on Facebook (on public settings, please) with the hashtag #MensaPHrace. Deadline for posting is September 6, 2015.
3. The team with the most likes by September 13, 2015 wins.