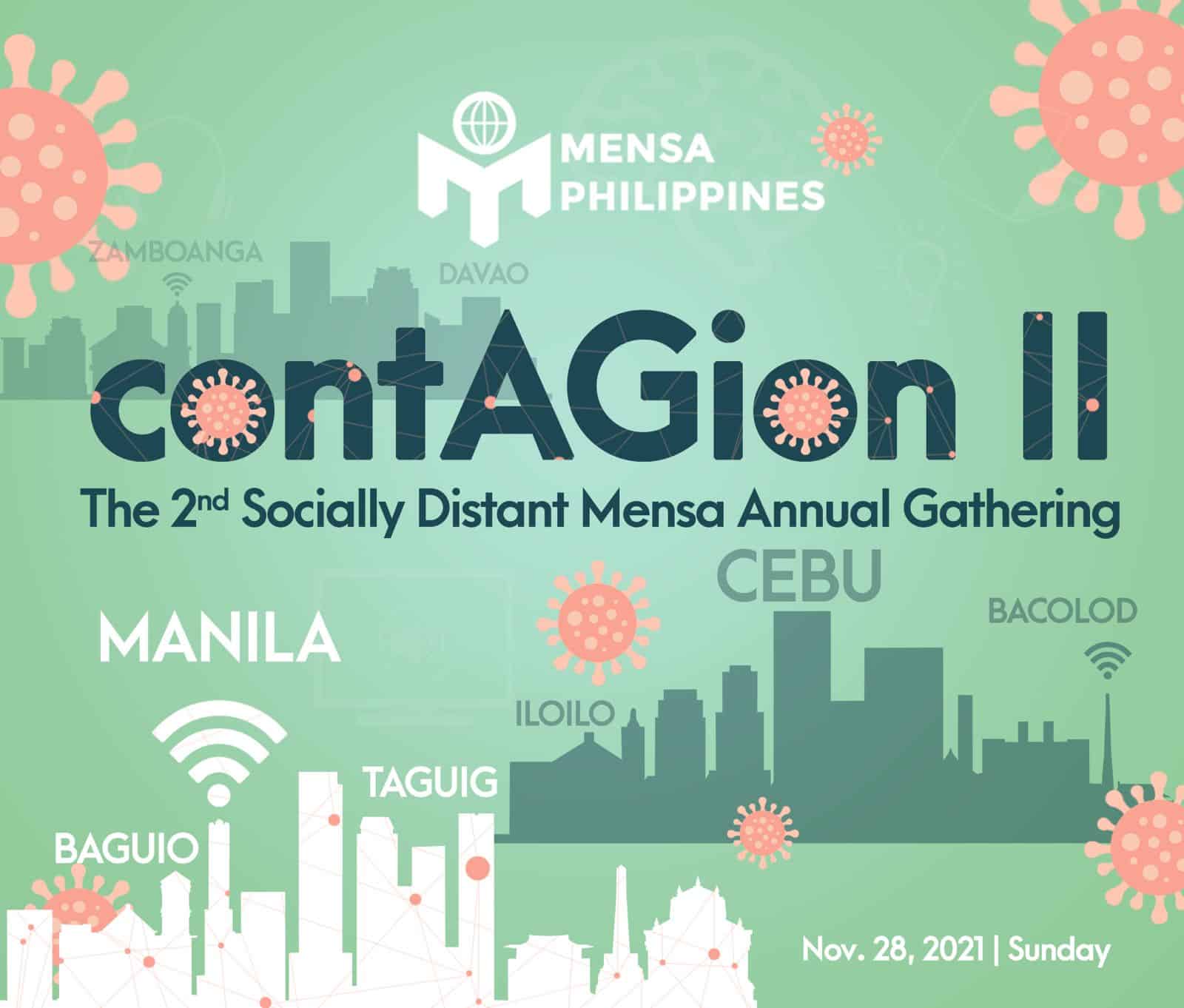 Last year we had ContAGion, the Mensa Annual Gathering for 2020. Well it's now 2021 and we're still under lockdown conditions. But it's getting better. We hope. But because of this, our theme is…
ContAGion II: The 2nd Socially Distant Mensa Annual Gathering
(subtext: "Sana walang III")
Our Annual Gathering will once more be held over Zoom. So put your best face forward, but feel free to show up with your lower half in loungewear!
Plus, we have a VIP guest speaker! Our guest speaker, via prerecorded talk and Q&A with Mensans, is Secretary of Trade and Industry Ramon Lopez. He will be telling us about how the pandemic was navigated by his department, as well as what we can look forward to in 2022! (Because we so need to have things to look forward to in 2022!)
And of course we'll have a rundown about the year that was, and what we can expect for 2023.
Oh, and lots of games and breakout rooms! No, not the kind of breakout room where you're trapped and have to puzzle your way out… but the kind that's quite fun too.
ContAGion II: The 2nd Socially Distant Mensa Annual Gathering
November 28, 2021 (Sunday) 2:00pm-5:00pm
(Registration and games starts at 2:00pm; Formal program begins at 3:00pm)
Via Zoom (Link to be provided to Registered Attendees before the event)
Click HERE to Register! (You have to be a current member to sign up!)
But wait! There's more!
New this year: We're offering an optional Food Order, so that we can all eat together! (Don't get too excited, it's just McDonald's.) You will have to register on or before Tuesday (Nov. 23) noon though, because McDonald's requires a 5-day lead time for group orders.
Details: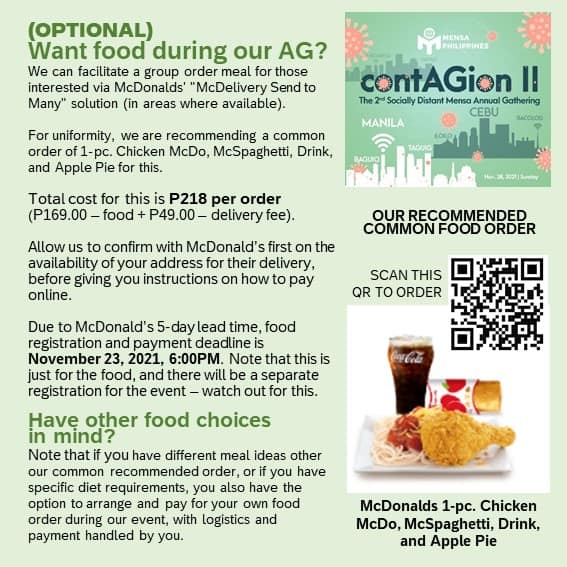 So free up your Sunday for our Annual Gathering! See you on the 28th!