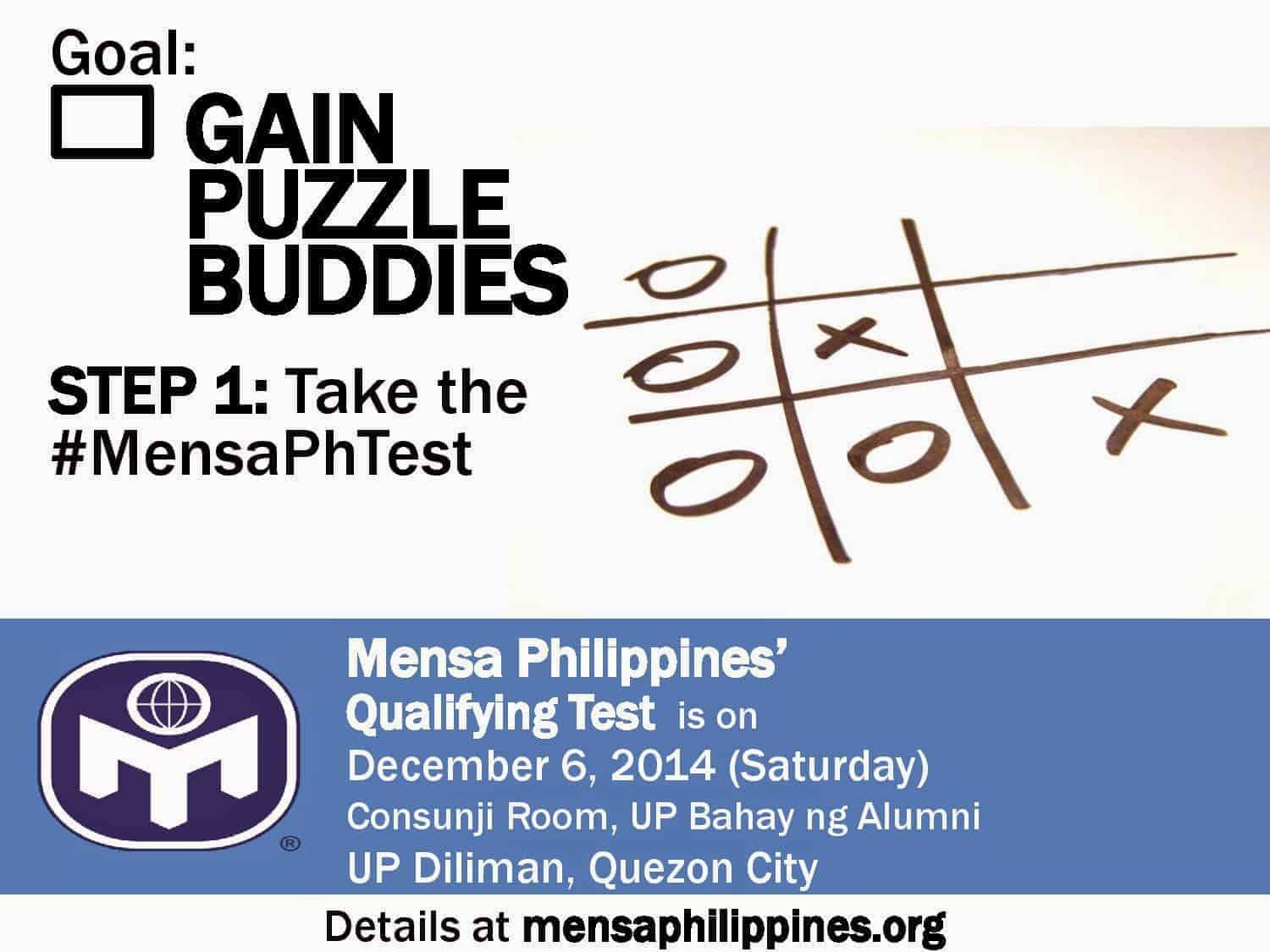 The next Mensa qualifying exam will be on December 6, 2014 (Saturday) at
the Consunji Room of UP Bahay ng Alumni, UP Diliman, Quezon City.
Test sessions will be held every hour on 10:00am, 11:00am, 12:00pm, 1:00pm,
2:00pm, 3:00pm and 4:00pm. The Mensa test typically takes 40 minutes to
complete.
Interested test-takers are free to walk-in anytime, but some waiting may
apply depending on the time of the next test, and availability of venue seats.
We recommend pre-registering
here
and adding your preferred time at the "OTHER QUERIES" portion of
the registration form.
Scoring in the top two percentile of the Mensa test is the only
prerequisite to becoming a Mensa member.
The test fee is Php800; and all test-takers are required to bring a valid
ID with photo. Undergrad students may avail of the discounted price of Php500
if they show a current school ID.
*** BONUS *** Groups of five (5) can avail of a discounted rate of just Php 500 instead of Php 800! Groups of five (5) undergrad students can also avail of a discounted rate of just Php 300 instead of Php 500!
*** Mensa Tip: Befriend test takers on the spot! Group yourselves into fives! Get the discounted rate right there! 🙂 ***
There is also a Facebook
events page for the Mensa test
here.